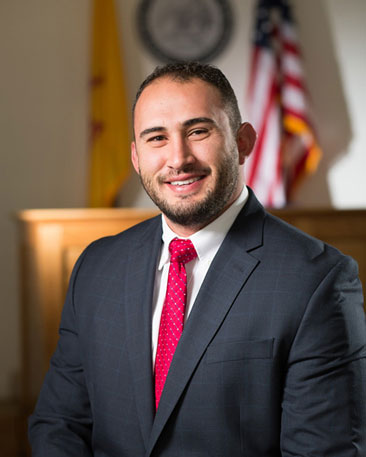 Frank Balderrama is a native New Mexican born and raised in Carlsbad. After graduating with bachelors degrees in Government and History from New Mexico State University, Frank decided to follow his dream of becoming a lawyer and attended law school at the University of New Mexico. In 2006, Frank graduated from the UNM Law School with his Juris Doctorate. Frank's personal life experiences helped him decide to focus his practice on helping victims and fighting for victim's rights in personal injury. Before opening his own firm, Frank worked for two of the largest and most reputable personal injury firms in the State.
Frank has litigated a vast variety of personal injury cases including, but not limited to, trucking/auto/motorcycle collisions, DWI accidents, oilfield accidents, medical malpractice, nursing home negligence, train and airplane collisions, electrocution cases, slip/trip and fall cases, and bug infestation injuries. Frank has also been actively involved in mass tort litigation in New Mexico and throughout the country for the Vioxx, Baycol, and Avandia pharmaceutical litigation.
Frank has litigated cases throughout the State of New Mexico and has taken them to trial in both State and Federal Court. He has successfully argued before the New Mexico Court of Appeals as well as the State Supreme Court.
Frank lives in both Albuquerque and Carlsbad with his wife, Celia, with whom he practices law with, and their four children. In his spare time Frank enjoys fishing, hunting, exercising, and most importantly, spending time with his kids and watching them play sports.
Bachelors of Arts, New Mexico State University 2002
Juris Doctorate, University of New Mexico 2006
Member of the New Mexico State Bar
Member of the Federal Bar of New Mexico
The National Trial Lawyers: Top 40 Under 40 since 2012
Member of the American Association of Justice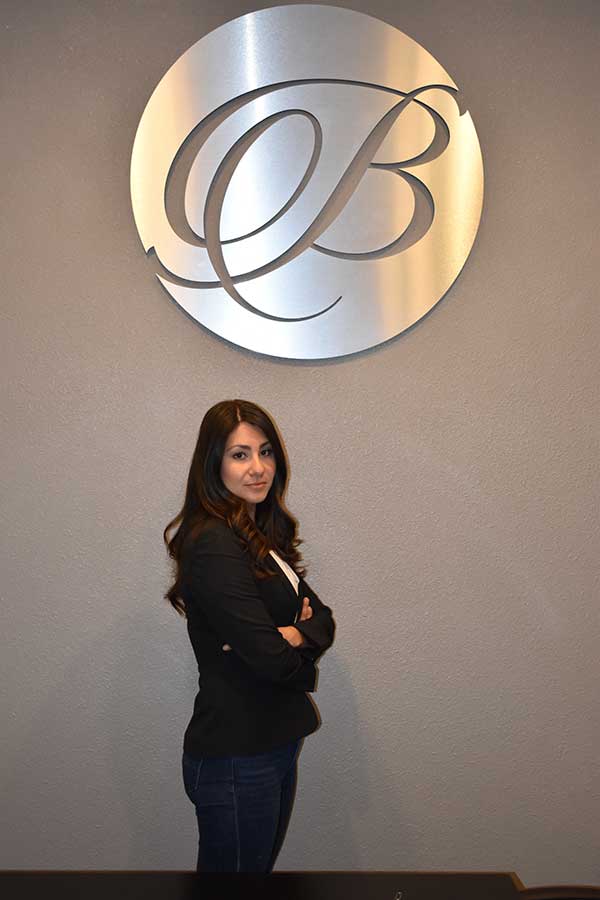 Celedonia "Celia" Balderrama has been practicing law since 2015. After she graduated law school from the University of New Mexico she began her career at the New Mexico Office of the Attorney General working in the Special Prosecutions Division under Hector Balderas. There Celia's law practice focused primarily on Internet Crimes Against Children working with the special task force unit known as ICAC, as well as Government Accountability issues. After spending almost four (4) years as a special prosecutor Celia joined the Balderrama Law Firm and helped open the Albuquerque office working with her husband Frank Balderrama.
Celia was born and raised in New Mexico. She has a passion for sports and more than likely you can find her and her family at some kind of sporting event for her children. Celia is licensed to practice law in New Mexico State Courts as well as Federal Courts. She is an active member of the New Mexico Trial Lawyers Association, American Association for Justice as well as a recipient of The Marquis Who's Who Award for Lawyers.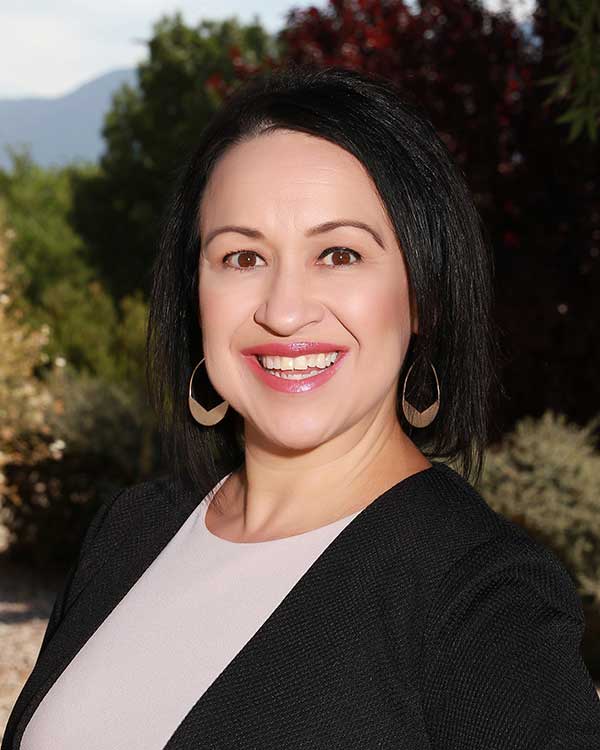 Jennifer Armijo Hughes, a native New Mexican, graduated with a Bachelor of Arts in Criminology and a minor in Sociology from the University of New Mexico in 1999. After graduation, she moved across the country with her husband, who had received military orders to Ft. Bragg, North Carolina. While there, she attended law school at Campbell University Norman Adrian Wiggins School of Law where she obtained her law degree In 2003. For over seven years, Jennifer worked as a prosecutor litigating hundreds of cases, and gaining incredible courtroom and trial experience. In 2011, Jennifer and her family, relocated back home to New Mexico and she continued her career as a public servant, working for the Office of the Attorney General. As a Special Prosecutor in the Government Accountability Division and the Special Prosecutions Division, Jennifer worked as a tireless advocate for the citizens of the State of New Mexico. Jennifer's current practice includes personal injury, medical malpractice, wrongful death, and various other civil matters. She is licensed to practice law in New Mexico and North Carolina.