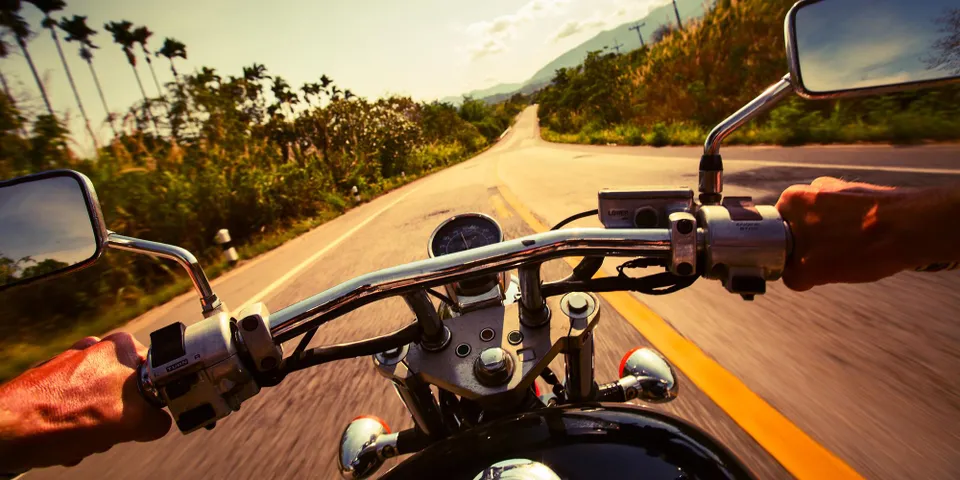 Many auto enthusiasts find motorcycles more fun to drive than a car, but they also require more skill and caution. Statistically, motorcycle accidents in the U.S. have a higher chance of resulting in serious or even fatal injuries in comparison to auto accidents. Enrolling in a motorcycle safety course can go a long way in ensuring you become a confident and safe rider, and the following tips will help you steer clear of road mishaps each time you get on a bike.
How to Ride a Motorcycle Safely
1. Wear Protective Gear
The proper motorcycle gear will not only shield you from the elements, but it will also help protect you against injuries. Always wear DOT-approved goggles and a helmet when riding. You are five times more likely to sustain a head injury when you have a collision without wearing a helmet. Also, putting on leather clothing, pants or chaps, and non-slip boots and gloves will safeguard you from road rash if you fall off the bike during a motorcycle accident.
2. Inspect the Motorcycle Before Driving Off
Even the most skillful motorcycle drivers can get into a crash if there's a mechanical issue with the bike. Before driving off, check the oil and fuel levels, tire pressure, taillights, and headlights. As soon as you mount the motorcycle, test the clutch and throttle, brakes, mirrors, and horn. 
3. Wear Visible Attire
Don't assume that other drivers always have you in their sights when you're out on the road. A considerable percentage of motorcycle accidents are caused by other drivers' inability to see someone on a bike. Wear a nylon mesh vest that comes with reflective taping, or put on bright apparel that makes you more visible. Additionally, try to stay out of other drivers' blind spots, and make it a habit to use the headlights and turn signals.
Motorcycle accidents can lead to severe injuries, which means you want an experienced personal injury attorney by your side. Balderrama Law Firm in Carlsbad, NM, will make sure that you get personalized legal representation when you are filing a claim for negligence, wrongful death, motorcycle or car accidents, medical malpractice, and other injury-related cases. Call (575) 234-1111 or visit their website to get a free case evaluation.