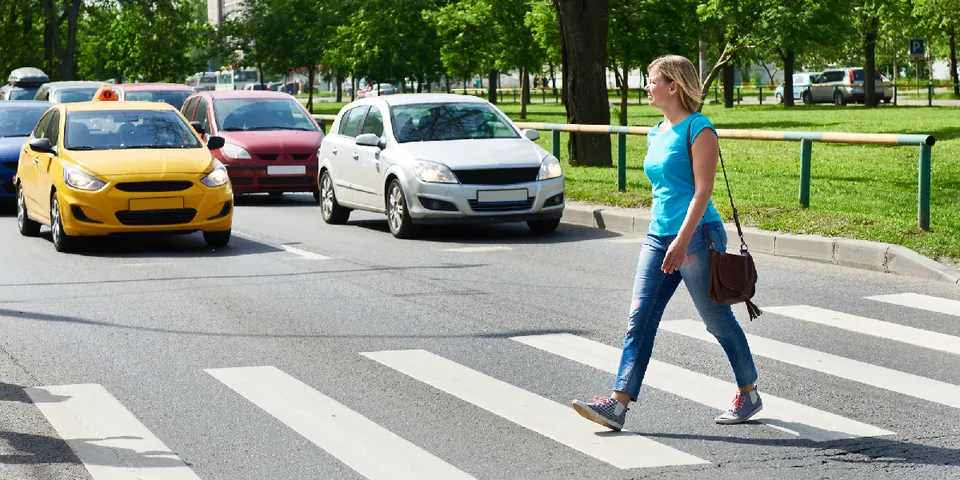 Most people think car accidents only involve vehicles and their drivers and passengers. However, cars can also participate in pedestrian accidents, which can result in injuries or even deaths. Many people believe that pedestrians always have the right of way, but that isn't the case. Here is a guide to right of way in pedestrian accidents. 
What Is Right of Way?
Right of way is the legal right to traverse a road. Every state, including New Mexico, has right-of-way laws governing road use to ensure traffic flows safely and smoothly. Anyone who uses a road in New Mexico — including drivers, motorcyclists, bicyclists, and pedestrians — is responsible for knowing and obey the state's rules around right of way. Failure to do so may result in car or pedestrian accidents, particularly at intersections and stop signs. 
What Are New Mexico's Right-of-Way Law?
All motorists and pedestrians must obey traffic signals and signs, such as a walking signal at a crosswalk. In the absence of working traffic signals, the driver must yield by slowing or stopping to a pedestrian crossing the road within a marked or unmarked crosswalk. 
When a vehicle is stopped at a marked or unmarked crosswalk to permit a pedestrian to cross the road, the driver of another vehicle should not overtake the stopped vehicle. Additionally, drivers must yield when entering or exiting a driveway, alley, or parking lot. 
Even if pedestrians cross against a signal, you should defer and allow them to pass. Drivers can be found liable in pedestrian accidents, even if the pedestrian was acting illegally. 
A blind or vision-impaired person always has the right way, even if they are not in a designated crosswalk. 
What Are the Exceptions?
While pedestrians tend to have right of way in most instances, New Mexico law outlines some exceptions. A pedestrian must not suddenly step, walk, or run into the path of a vehicle that is too close for the driver to yield. If they are crossing a road anywhere other than within a marked or unmarked crosswalk, they yield the right of way to vehicles. The same is true if they cross the road at a location where a pedestrian tunnel or overhead crossing is available.
For help with cases involving car or pedestrian accidents, trust the skilled attorneys at Balderrama Law Firm LLC. The firm provides reliable legal counsel and representation to clients in Carlsbad, NM, and surrounding areas. They have deep experience and expertise in injury-related claims, including vehicle accidents, wrongful death, negligence, and medical malpractice. You can count on the attorneys to fight for your best interests and get the compensation you deserve. Call (575) 234-1111 for a free case evaluation or visit their website for more information.