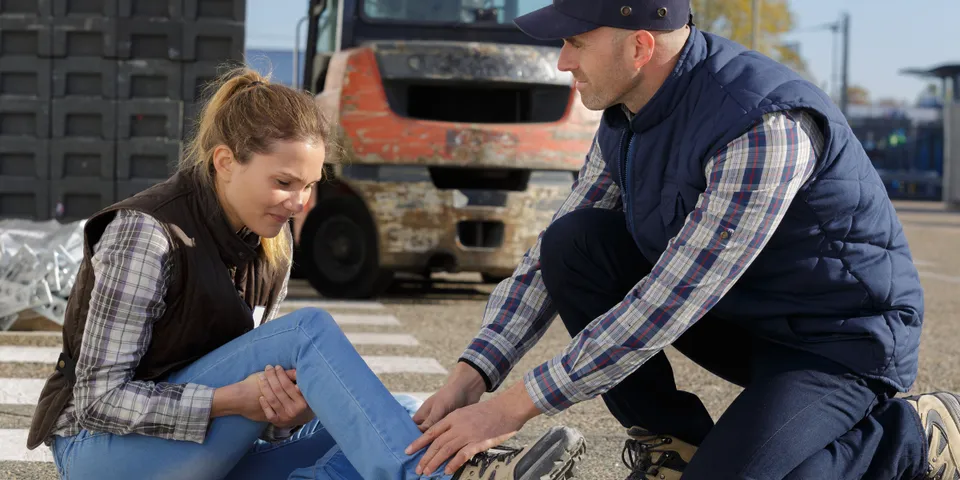 While most people go to work every day without any issues, there is always the risk of an accident that causes injuries. Even when you work in an office, you can get hurt at work. Regardless of where you work and the severity of the injury, there are certain steps you have to take to ensure that your medical expenses are covered and you receive any compensation that you're entitled to. And, if, for some reason, your employer or their insurance provider does not adhere to the law, following these steps makes it easier for an accident attorney to make a case against them.
What to Do Immediately After a Workplace Injury
If you are seriously injured at work, call 911 and get immediate medical attention. Otherwise, seek medical treatment as soon as possible. Ask your employer if you need to see a preferred health care provider, or if you can see your own doctor, before getting treatment. In either case, tell the doctor that the injury is work related, so they will bill your employer's insurance rather than your own.
New Mexico law allows employees 15 days to notify their employer of an on-the-job injury. After that period, workers' compensation claims could be denied, and you will be responsible for your own expenses. Your employer should provide a claim form to begin the process of filing for worker's compensation benefits. If you see the doctor before talking to your employer, they may provide this form for you. Submit this document as instructed, as it will initiate the claims review process. 
Remember to document everything related to your insurance claim. Keep copies of all paperwork, and take notes about what happened (including the names of witnesses, photos of the scene, and other evidence) and conversations you have with your employer, the insurance company, and others. If your claim is denied and you have to appeal or go to court, your accident attorney will need this information.
Do I Need an Accident Attorney?
Not all workplace accidents result in a legal battle that requires the assistance of an accident attorney. However, if your claim is denied or there is a dispute regarding your benefits, an accident attorney will work on your behalf. Although New Mexico offers an informal dispute resolution process, if your legitimate claim is continually denied or you disagree with the offered resolution, you can request a formal trial to reach a decision. 
If you were injured at work and your claim has been denied, get help from Balderrama Law Firm to receive the compensation you deserve. The accident attorneys of this Carlsbad, NM, law firm assist victims in a wide range of cases, including medical malpractice, personal injury, and car accidents. Request a consultation with a lawyer  online or by calling (575) 234-1111.