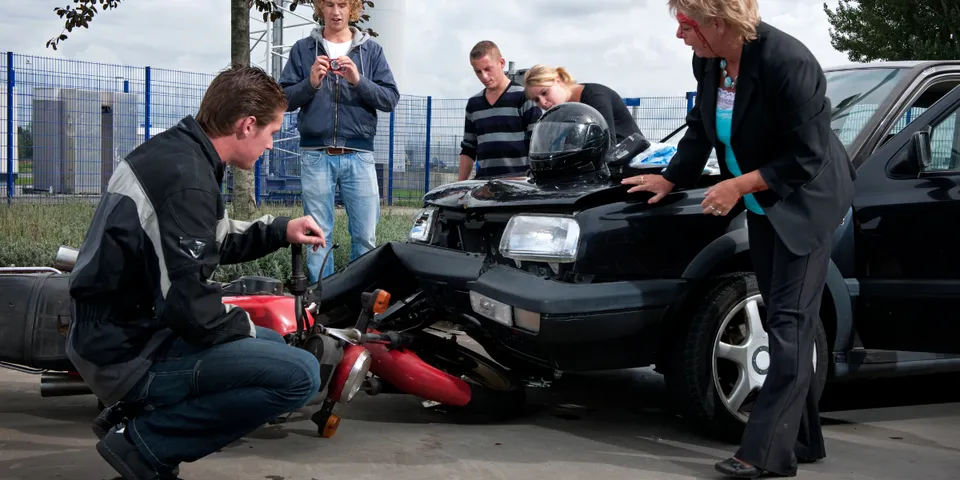 If you drive a motorcycle, your risk of injury is greater than for a car driver or passenger. Bike drivers lack vehicle protections, such as a surrounding metal enclosure, seat belts, and airbags. These crucial tips can help you if you are in a motorcycle accident while driving your cycle. 
3 Actions to Take If You Are In a Motorcycle Accident
1. Check Everyone's Safety & Health
The most important aspect to determine is whether you and others in the accident have serious injuries. If you are able, call 911 and check on the condition and safety of others involved, whether they are pedestrians or motorists. 
Move to a safe place, but remain near the scene until police and medical help arrive. Seek medical attention even if you feel fine; accident victims often do experience symptoms until hours or even days later.
2. Collect Driver & Witness Information
Motorcycle collisions usually involve injury and property damage. You should gather the other driver's insurance, vehicle, and personal contact information to report to your insurance company and pursue a claim for your losses. If there were witnesses, get their contact information and take pictures of the accident scene to support your claim.  
3. Locate All Insurance & Consult an Attorney
Motorcycle accidents often involve a variety of insurance coverages. The driver of the vehicle that struck you ought to at least have liability insurance, and may have other policy coverage available to you. If the motorist involved was working and driving a company car, van, or truck as part of his work, you may be eligible to file claims against the employer. 
Other possibilities include uninsured motorist coverage if someone involved did not have insurance. Consulting a personal injury attorney as soon as possible helps you protect your rights to recover money damages from all sources. 
If you or a loved one have been involved in a motorcycle accident, consult the personal injury attorneys at Balderrama Law Firm for sound advice and vigorous representation. These accident attorneys offer more than 15 years of experience focused on representing injured individuals throughout the Carlsbad, NM, area, helping them obtain the maximum compensation available. By concentrating on motor vehicle accident cases, they are equipped to handle claims involving a full range of injury situations. Visit their website for more information on how they can help you. To schedule a consultation appointment, call (575) 234-1111.