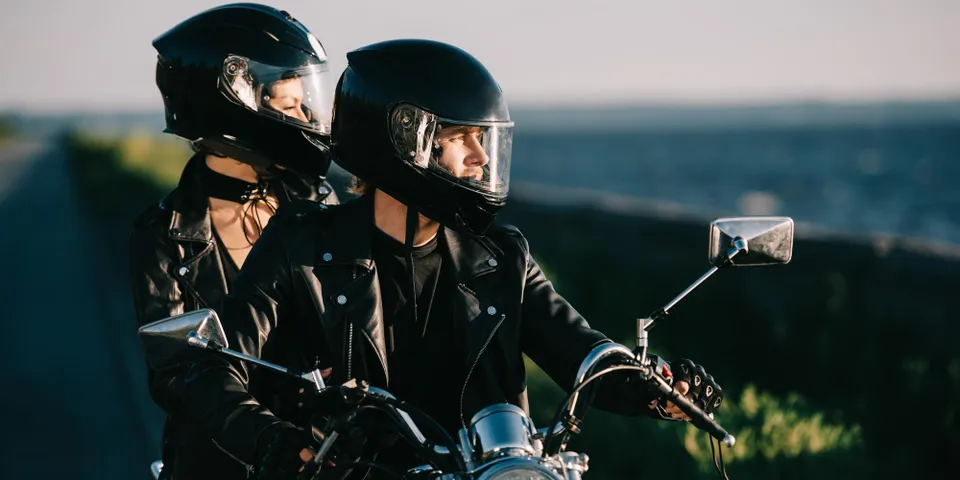 Riding a motorcycle is a thrilling activity and an exciting way to get around. But before hitting the open road, motorcyclists require several pieces of safety equipment to prevent injury in the event of a motorcycle accident. Below, learn more about the essential safety equipment needed for riding a motorcycle. 
4 Important Pieces of Motorcycle Safety Equipment
1. Jacket & Pants
A proper motorcycle jacket and a pair of riding-safe pants will each be made from materials that are designed to withstand intense friction and abrasions from a crash, such as Kevlar®. Motorcycle jackets and pants also come in leather and synthetic varieties, but the types that offer the best protection have doubled seams and body armor sewn in them. No matter what material you choose, it should fit you snugly but offer enough mobility to steer and drive your bike comfortably. Weather conditions will also factor into the materials of sufficient jackets and pants. If you ride in cold or wet conditions, you will want added protection to stay comfortable, dry, and warm. 
2. Helmet
An absolutely essential item of motorcycle safety equipment is a helmet. A proper helmet will be designed to withstand the significant impact of a potential motorcycle accident and will fit you properly. A full-face helmet offers the best crash protection, along with additional coverage around the base of your head. These models also usually include a visor. You should only wear DOT-approved helmets, which are helmets that offer maximum safety and protection and meet the criteria of the Federal Motor Vehicle Safety Standard 218. They should also be under five years old. If the helmet is older than this, the materials will start to degrade, making the helmet less safe. 
3. Boots
Riding-specific boots protect your feet and ankles by not allowing your feet to bend or your ankles to rotate easily. This will prevent injury in the event of a crash. Proper boots should cover your ankles and have a snug fit. Ideally, they will also include metal plates in the sole to protect your feet further if you should skid.
4. Bike Tools
In the event of a mechanical issue in a remote area, carrying bike tools will save you time in resolving minor repairs yourself. You should have a screwdriver, socket wrench, and a bike stand. Being able to maintain your bike as needed will help the motorcycle run properly to further prevent the risk of a motorcycle accident.
If you've recently been in a motorcycle accident or sustained another personal injury, you have the legal right to seek compensation to cover your medical costs, lost wages, pain, and suffering. Reach out to Balderrama Law Firm LLC in Carlsbad, NM, for the legal support you deserve while you recover. This law office represents clients with a variety of claims, including medical malpractice, car accidents, and wrongful death incidents. For a free case evaluation, call (575) 234-1111 or visit their website to learn more about their services.