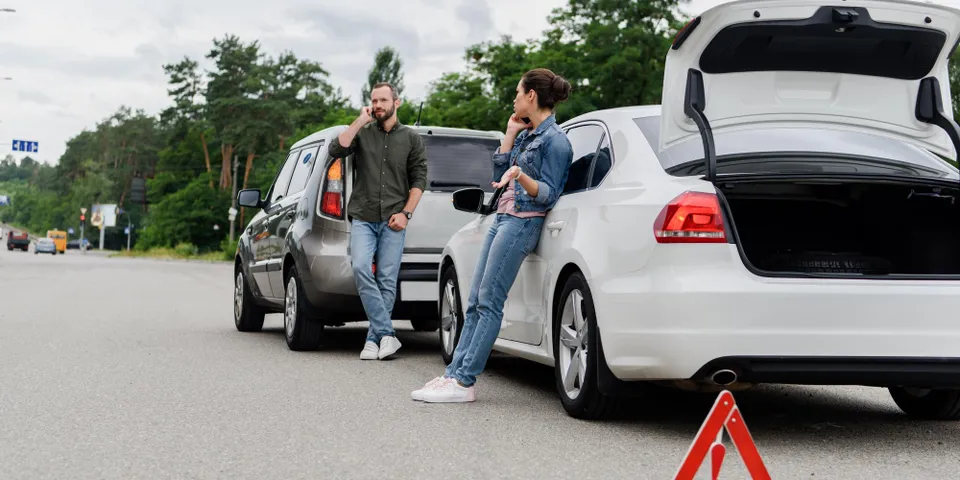 Another vehicle hitting yours is a serious shock. While it can be difficult to know what to do in the immediate aftermath, the steps you take next will have a direct impact on your resulting insurance claim. Below are a few best practices to follow, so you can work with an accident attorney to achieve the best possible outcome. 
What Should I Do After a Car Accident That Wasn't My Fault?
1. Take Pictures & Videos
Check that you and any passengers are all right before taking photos and videos of the damage. You need evidence of the collision to provide to the other driver's insurance carrier. Call 911 while you survey the scene. If the other driver flees, stay where you are instead of attempting to chase the person. Wait for the police and talk to any witnesses.
2. Obtain Contact Information
Exchange contact information with the other driver. Write down their insurance policy, license, and plate numbers to expedite the insurance claims process. Also, request witness contact information and ask them to speak to the police as additional proof that the collision was not your fault.
3. Request a Copy of the Police Report
Issue a statement to the police and go to the correlating station for a copy of the police report. Insurance claims that do not include police reports typically result in investigations that delay auto repair and medical coverage.
4. Contact the Appropriate Insurance Companies
Report the accident to the at-fault driver's insurance carrier immediately. The carrier must accept liability before you can make auto repair and medical expense claims. Contact your insurance company as well in case you need to legally challenge the other carrier. Ask whether your premiums will increase, as some carriers raise rates regardless of who caused the accident.
5. Consult an Accident Attorney
Speak with an experienced accident attorney if you need further counsel or plan to take legal action. Discuss the next best steps and other relevant information, such as damage caps that vary by state. In New Mexico, for example, there is no limit on economic and non-economic damages, excluding medical malpractice and state government-related injury claims. 
If you need legal assistance following a car accident in the Carlsbad, NM area, contact Balderrama Law Firm LLC. The accident attorneys provide a comprehensive range of injury-related services, including wrongful death claims and vehicle collisions due to regional oil spills. Call (575)-234-1111 today to schedule a free case evaluation or visit the accident attorneys online for more about practice areas. Get additional tips on Facebook.